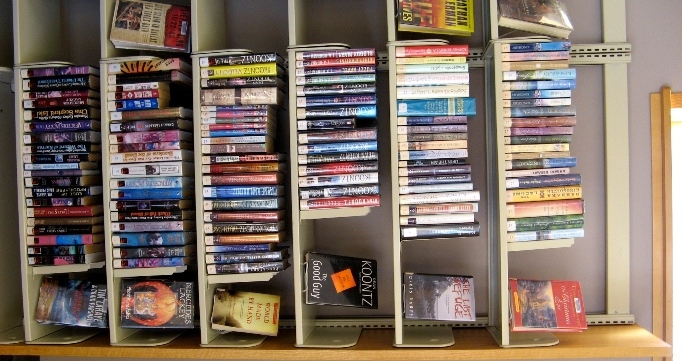 Our mission is:

To raise funds to enhance library programs and services
To encourage broad-based public support, use and enjoyment of Grand County, Colorado libraries.
To foster literacy and learning
---
Because of the East Troublesome fire, Our Annual Members Meeting was postponed and will be rescheuled at a later date.
Our Dear Friends,
We hope this letter finds you in good health and spirits during this profound period of change, challenge and even hardship. If we venture to search for a silver lining in all of this, we might find this global crisis has sparked reinvention and creativity, renewed motivation, and has granted us pause to reexamine inward — a great reminder of what is most important to us personally and as a community.
Please mark your calendar: Our annual Friends of Grand County Library membership meeting is scheduled for 10 a.m. on Oct. 24. This year the meeting will be conducted via the online meeting platform Zoom. Click here for information on attending the zoom meeting.
When most children's programming in the county and throughout the state was cancelled, there remained a greater need for the stimulation and learning that can be accessed through library programs. Yet expenses to continue library programs via take-home kits and experimental ways remain. It's why the Friends of the Grand County Library continues to need your help, and this letter outlines a few easy ways you can contribute.
Amazon Smile— Change your Amazon account to an Amazon Smile Account , Click on Donations above for directions. Amazon Smile Foundation will donate 0.5 percent of your eligible purchase to The Friends of the Grand County Library, Inc.

City Market — Participate in the City Market Community Awards . Click on Donations above for directions.

Purchase used books (click on Book Sales above to find locations) and donate gently used books. You can drop them off at the back door of Sky-Hi News office in Granby starting Sept. 9 from 2 to 4 p.m. on Wednesdays; a Friends representative should be present to accept donations. Or, contact your local library for branch locations.

In addition to annual membership dues, supplemental donations to The Friends of Grand County Library are always welcome (click on donations above).
Having to cancel our Friends fundraising events was necessary but disappointing. Yet innovative ways to conduct fundraising are early in our purview. Although fairly limited, we do have increasing access to the Grand County Library branches . The Libraries are providing support to at-home schooling, offering outside story times at certain locations, and providing opportunities for all patrons to utilize resources online and in-person. Click on the GCLD link above to see what's available, current hours and Covid-19 safety measures. Your gifts to the Friends support year-round children's programs. Of note, the Friends successfully obtained a $3,000 grant from the Bessie Minor Swift Foundation so that the Grand County Library could add to its collection children's interactive books in a read-along format. The books are now at libraries.
Thank you for supporting our libraries through the Friends,
In sound health,
The Friends of Grand County Library, Inc., Board of Directors
---