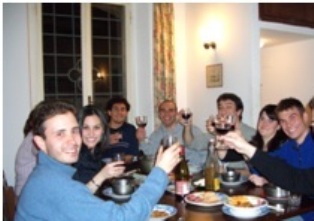 The 26th Annual Friends of the Library Progressive Dinner in Grand Lake is scheduled for May 24, 2017 starting at 5:00 p.m. The price is $60, which includes a 5 course meal, all gratuities and bus transportation.

Itinerary to be determined.

Quite a few of the event goers choose to walk from restaurant to restaurant. The bus is always available for those who prefer to ride and for the trip to sites outside of the town limits.

To make a reservation by credit card, select the number of person(s), enter the name of each person, and click on Buy Now below.
You can also make a reservation by calling Juniper Library 970-627-8353.